2020 has officially wrapped, and with delay after delay (apologies), much deliberation, consideration and rearrangement, the gavblog top 20 albums of the year list is finally here. While last year's list only contained 10 albums, it felt an injustice to give recognition to only 10 artists. Let us know in the comments what you think of our list and what your favorite album of 2020 was:
20. Lianne La Havas - Lianne La Havas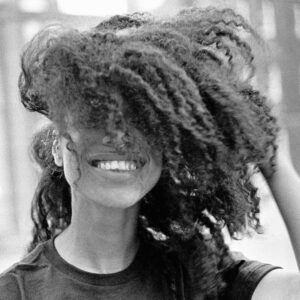 The third full-length project from British singer-songwriter Lianne Le Havas is a gorgeous venture into elements of neo-soul, R&B and indie. Featuring tons of minimal, organic acoustics, Le Havas carries her self-titled project with one of the most stellar vocal performances of 2020, and a wonderful cover of Radiohead's "Weird Fishes."
19. Shore - Fleet Foxes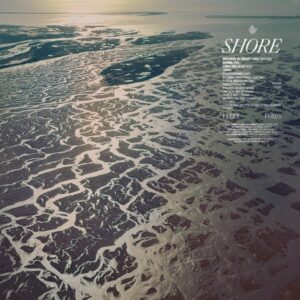 Indie folk legends Fleet Foxes return with another consistent record. "Shore" has an even blend of tracks reminiscent of their older sound, along with more upbeat and groovy cuts such as "Can I Believe You" and "Maestranza," which stick out for just how catchy they are in the band's discography.
18. Shabrang - Sevdaliza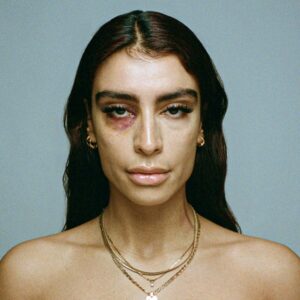 Dutch-Iranian singer-songwriter Sevda Alizadeh's sophomore LP is a dark and brooding art pop excursion. Containing somber string arrangements over vocal heavy tracks that are contrasted by glitchy, experimental trip-hop elements, "Shabrang" is one haunting journey to behold.
17. KiCk i - Arca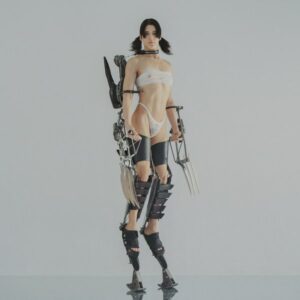 Comparing "KiCk i" to the Venezuelan native producer and singer's 2017 self-titled record is night and day. While the previous album featured a blend of ambient instrumentals and operatic vocal elements, the 2020 release is a brilliant fusion of reggaetón and the glitchy, deconstructed club components of the London based PC Music label. The featured artists on "KiCk i" are all excellent, ranging from experimental icons SOPHIE and Björk, to Latin pop sensation Rosalía.
16. 3M - Tony Velour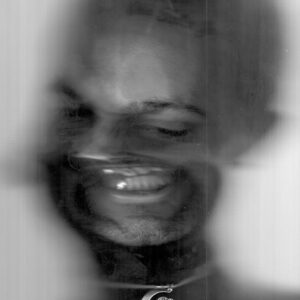 The release of "3M" had a few hiccups due to an overhaul in the track listing which resulted in release delays, but Tony Velour's latest record bounced back with its wide array of short-and-sweet club ready grooves. "3M" has some of the best experimental hip-hop and hyper pop production of the year from not only Velour, but Dylan Brady of 100 gecs fame and Parker Corey of Arizona hip-hop group Injury Reserve.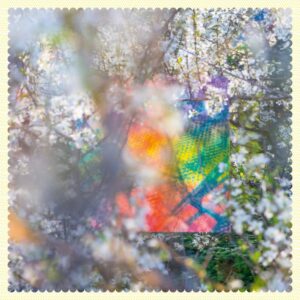 While the tenth record from Kieran Hebden has received mixed critical reception, one thing cannot be denied when it comes to "Sixteen Oceans," and that is its thematic sonic thread-line between each track. Layering nature samples such as birds chirping and brooks babbling over microhouse grooves and majestic strings, "Sixteen Oceans" begs to be listened to while experiencing the outdoor beauty of nature.
14. 2017 - 2019 - Against All Logic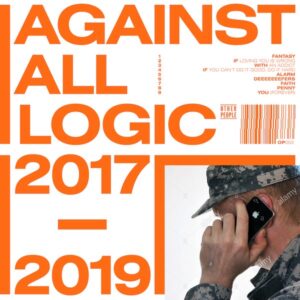 After releasing the fantastic 2018 record "2012 - 2017" under his second project, Against All Logic, Nicolas Jaar follows up with "2017 - 2019," a selection of unreleased cuts made following his A.A.L. debut. Where "2012 - 2017" blended funk and disco samples with deep house, "2017 - 2019" is far more experimental, opting for sharp, crunchy textures and multifaceted tracks that evolve throughout their usual runtime of over four minutes.
13. Visions of Bodies Being Burned - clipping.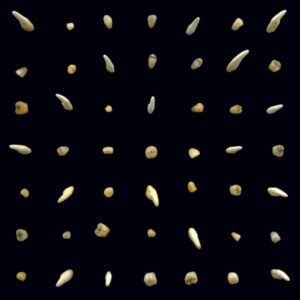 Though not as strong as its 2019 predecessor album, "There Existed an Addiction to Blood," the newest record from Los Angeles experimental hip-hop trio clipping. is another helping of harrowing horrorcore hip-hop (try saying that three times fast). Utilizing lyrical references to slasher flicks and horror tropes, "Visions of Bodies Being Burned" is an array of fantastic flows from front man Daveed Diggs, coexisting exceptionally well with the harsh noise production from William Hutson and Jonathan Snipes.
12. Making a Door Less Open - Car Seat Headrest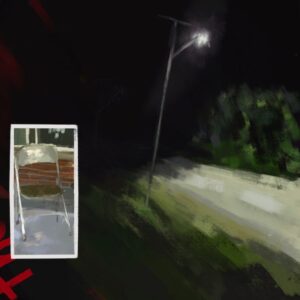 "Making a Door Less Open" received widespread criticism from both fans and music media outlets due to the Virginia rock group's complete change of sound, forgoing their scuzzy, lo-fi aesthetic for a clean, radio friendly one. This change came as a shock to some, but for others, the synth oriented and electronic remixes on the record make for one of the most enigmatic rock releases within years.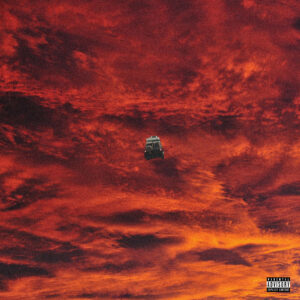 "YIKES" flew under the radar of many music critics, as the young hip-hop collective Cook Thugless has only recently begun to gain recognition. Consisting of eight members, the group formed while attending Rutgers University in the early 2010s and have since released three EPs and five LPs. "YIKES" is arguably the group's most "pop" oriented record, with a wide array of sticky hooks and chorus that leave a memorable impression on the listener for days on end.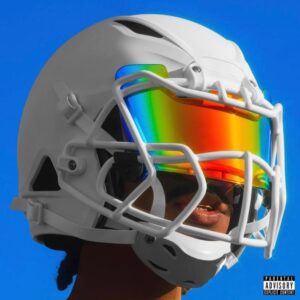 When it comes to one artist that put out the most consistent singles of 2020, no one comes close to Jean Dawson. "Bruiseboy," "Power Freaks," "Clear Bones," "Starface*" and "Devilish" were all fantastic teasers for the Los Angeles based indie pop artist's latest record. The term "indie pop" isn't even able to do Dawson enough justice with just how unique his sound is, capability blending synth-pop, lo-fi, hip-hop and experimental electronics in an easily digestible way. Dawson is one rising star with a sound that seems incapable of painting itself into a corner.
9. Mystic Familiar - Dan Deacon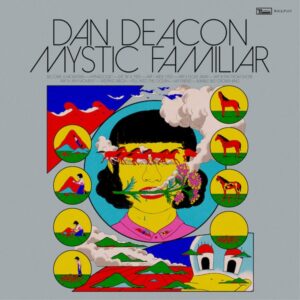 Reminiscent of neo-psychedelic acts such as Animal Collective and Black Moth Super Rainbow, the latest record from Dan Deacon is a kaleidoscopic, synth pop trip like no other. With a track listing that seamlessly transitions song after song, and contains some of the strangest breakbeats ever heard, Deacon even went out of his way to make a Volume II of the record. This condensed version contains a short and sweet adaptation of the already stellar 44-minute, 11 track release.
8. UNLOCKED - Denzel Curry & Kenny Beats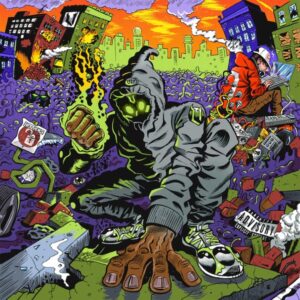 One of the most consistent hip-hop artists of the past decade is none other than Denzel Curry. It seems everything the Florida native touches is fireworks, and his collaborative project with high-demand producer Kenny Beats is nothing short of stellar. Even with a short run time of only 17 minutes, every track is a fiery blend of heavy 808 trap rap, along with old school Madlib style sampling. These are sounds that one would hear right out of a 90s cartoon or off a collaborative project with hip-hop legend MF DOOM (R.I.P.).
7. Microphones in 2020 - The Microphones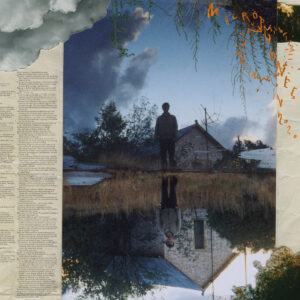 This 45-minute single from Phil Elverum (Mount Eerie) is a gorgeous deep-dive into the 42-year-old's experience with his first and most well-known band, The Microphones. Elverum gorgeously takes the aesthetics of indie folk and lo-fi and intertwines them with an almost post-rock track progression. The opening is an eight-minute melancholic guitar solo similar in style to American Football's repetitious opening of "Stay Home." The vocal performance is as heart wrenching as any of Elverum's past projects, while a spoken-word style delivery is addressed to the audience.
6. Little Dominiques Nosebleed - The Koreatown Oddity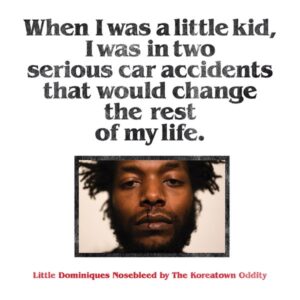 Even though Dominique Purdy (The Koreatown Oddity) has been releasing music since the early 2010s, the Los Angeles rapper flew completely under the radar until his 2020 release, "Little Dominiques Nosebleed." Purdy's latest studio album features some of the most creative hip-hop production of the year, blending free jazz, psychedelia and even experimental aspects akin to the likes of Madvilliany. From a lyrical perspective, Purdy goes into detail about two car crashes he experienced when he was younger and how they changed his life forever. Capable of being both witty and socially conscious at the drop of a hat, "Little Dominiques Nosebleed" is a fantastic addition to an already great year of hip-hop.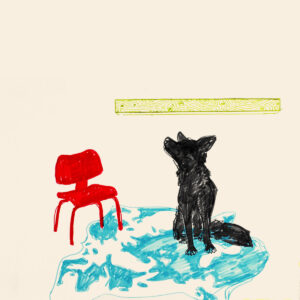 The genre of post-hardcore has drastically changed from its 90s roots in bands such as Slint, At The Drive In and Drive Like Jehu. While these groups featured raw, unfiltered instrumentation, intricate, dissonant chords and emphatic vocal deliveries, contemporary post-hardcore feels like a shell of the genre's former self. Acts such as Dance Gavin Dance and Bring Me The Horizon feature a cleaner sound not only from an instrumental perspective, but vocally opting for a blend of melodic harmonies and deafening screams.
"Melee" is a necessary throwback to an under-appreciated and overlooked genre that hasn't been placed in the spotlight for quite some time. The aggressive, complex instrumentation is perfectly combined with lead singer Alex Stoitsiadis' potent vocal delivery and wonderful lyricism. No post-hardcore or emo release of 2020 comes close to the vigor that "Melee" has.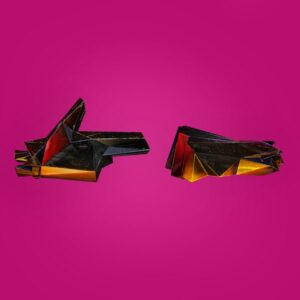 When it comes to socially conscious hip-hop, one of the greatest of all time is hip-hop group Run The Jewels. The duo comprises rapper/producer El-P and rapper Killer Mike, who both have been making music for over a decade, not even including their time together. "RTJ4" is yet another consistent helping of unique hip-hop production from El-P, with consistent bangers, versatile flows and lyricism delving into many systemic issues that the United States currently faces. The album was released during the height of the Black Lives Matter movement, and one can tell when looking into songs such as "walking in the snow." The track was written before the unjust killing of George Floyd, yet feels like a direct reference to the tragedy via Killer Mike's poignant lyricism. "RTJ4" is a must-listen for anybody that considers themselves a fan of hip-hop.
3. how i'm feeling now - Charli XCX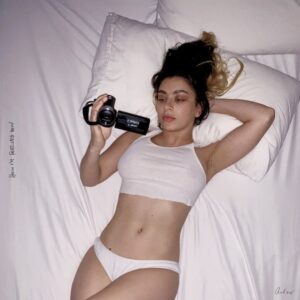 Thinking how Charli XCX could surpass her already solid 2019 record "Charli" is difficult, yet somehow the pop superstar's surprise quarantine album "how i'm feeling now" does just that. Where "Charli" faltered was with an inconsistent, bloated track listing that contained a few key duds. "how i'm feeling now" may be shorter in length compared to her previous record, but it is light-years more consistent, with back-to-back ridiculously catchy tracks and some of her best production to date. The additional help from 100 gecs co-producer Dylan Brady and founder of the PC Music label, A. G. Cook, make for some of the most experimental cuts in Charli's entire discography. From a lyrical perspective, the record is as relatable as ever, being that so many people can connect with the feelings of isolation Charli speaks upon.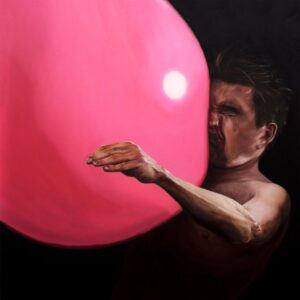 One thing British rock band IDLES has excelled at is producing high quality, socially conscious songs. "Ultra Mono" is a fantastic follow-up to the group's critically acclaimed 2018 record, "Joy as an Act of Resistance," and shows just how consistent the group is. Blending post-punk, noise rock and art punk, "Ultra Mono" has some of the nastiest guitar riffs of 2020 in combination with the group's most aggressive sound to date. Tracks such as "Model Village," "No Touche Pas Moi" and "Carcinogenic" are some of the band's most conceptually sound cuts that help create an air-tight tracklisting with not a single lull in the record.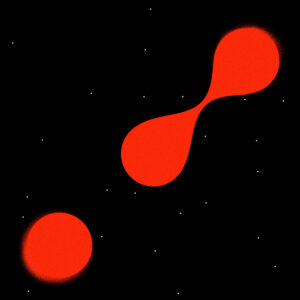 There is no record that was released in 2020 that is more fun than "PLANET'S MAD." This sophomore full-length project from producer Harrison Rodrigues, known primarily from his 2012 viral track "Harlem Shake," is a listening experience rivaled by few electronic albums. Featuring excellent breakbeats, deafening bass and a mutant trap and jungle soundscape, there is not a single song on "PLANET'S MAD" that doesn't stay with you after each listen. It says quite a lot when an almost purely instrumental record can make you recall every one of its drops as soon as you get five seconds into a track.