2019 has been a fantastic year for new music, but I have been blown away by far more than just the albums that came out this year. 2019 was also the start of my career as a DJ at KWVA Eugene, which forced me to go out of my comfort zone in order to discover new artists. Here is a quick highlight of my favorite albums I discovered this year even though they came out years previous:
5. Antidotes - Foals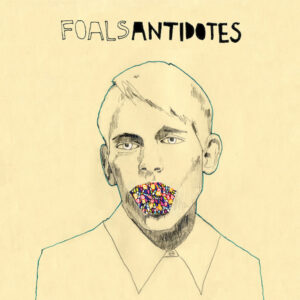 The 2008 debut album from indie rock group, Foals, is very different from their current sound. Starting as a math rock group under the name, The Edmond Fitzgerald, Foals has now transitioned into a more mainstream sound that my roommate and I describe as, "more tasteful Imagine Dragons". Antidotes is a fun and energetic math rock album that fuses catchy hooks/choruses, electronic instrumentation, and a memorable vocal accent that was sadly dropped after the album. This is without a doubt Foals best album to date and it is a true shame they decided to veer from this sound and go with a generic one that doesn't standout in anyway.
4. In the Aeroplane Over the Sea - Neutral Milk Hotel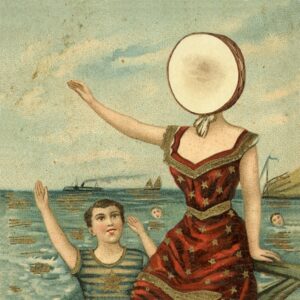 Speaking of my roommate, In the Aeroplane Over the Sea is one album he has been trying to get me into for years. After thoroughly enjoying (Sandy) Alex G's newest indie folk record, House of Sugar, I felt I was in the best position to finally envelop myself in Neutral Milk Hotel. In the Aeroplane Over the Sea is a gorgeous, true "lo-fi" album that remains coherent with its sound throughout its runtime, yet never gets boring. You have folk-punk songs like 'Holland 1945' and slower ballads such as 'Oh Comely' which balance out the pacing of the album. My only real issue with the LP is how frontman, Jeff Mangum, pigeonholes the lyrical interpretation of the album via constant and sometimes questionable Anne Frank references. In the Aeroplane Over the Sea is one of the most interesting concept albums I've ever heard, but unfortunately you are often taken out of the experience because of the lyrics.
3. Wonderful Rainbow / Hypermagic Mountain - Lightning Bolt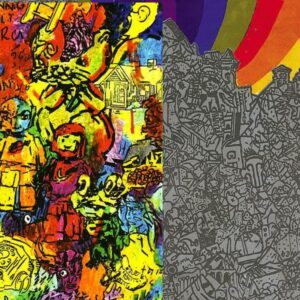 I didn't think it would be fair to have two Lightning Bolt records take up two spots on this list, so I decided to choose both. Wonderful Rainbow and Hypermagic Mountain are the noise rock duo's best works to date and are equally good for their respective reasons. While Wonderful Rainbow features the band's most memorable bass riffs and interesting song structures, Hypermagic Mountain is the most consistent and boundary-pushing. The fact that these two albums were released over a decade ago and still hold the test of time is truly an impressive feat.
2. Nonagon Infinity - King Gizzard & The Lizard Wizard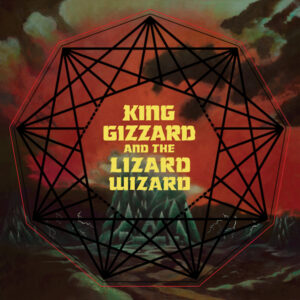 Arguably the best album in the Australian band's massive fifteen record discography, Nonagon Infinity holds one of the best album concepts of all time; an album that loops infinitely. Nonagon Infinity meshes the band's well-known psych-rock sound with elements of punk, prog-rock, jazz, and even metal. Every track seamlessly transitions into one another and features some of the band's craziest instrumentation and catchiest hooks.
1. Girlfriends - Girlfriends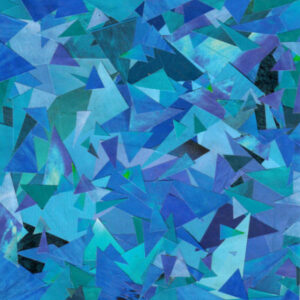 Released a decade ago this 19th of December, Girlfriends is the solo project of Jerry Joiner. The Portland, OR native gorgeously combines organic math rock instrumentation with electronic loops, emo vocals, and some light lo-fi notes. The minimalist lyrics are never too blunt and touch on the topic of relationships, loss, and more. The album is riddled with nature symbolism and metaphors, which is understandable coming from the Oregon native. The whole album only makes me appreciate the state of Oregon and its beauty even more.